Happy IWSG Day! Can you believe there's only three months left in 2021? And here we are together again. Every first Wednesday of the month, sharing our writerly weal and woe. Thanks for creating this writing community goes to ninja extraordinaire Alex Cavanaugh.
The co-hosts for the October 5th posting of the IWSG are: Tonja Drecker, Victoria Marie Lees, Mary Aalgaard, and Sandra Cox!
Interested in joining us? Click on the badge above. Our Twitter hashtag and handle are #IWSG and @TheIWSG.
So, what's going on with me this month?
Well, Preptober has begun. And when I thought I might forgo participating in NaNoWriMo this year. (Didn't take part in 2014 as I decided to do National NonFiction Writing Month, aka NaNonFiWriMo). My characters and their stories beckoned to me. And I swear they called my name in Vecna's voice. Just in time for Halloween.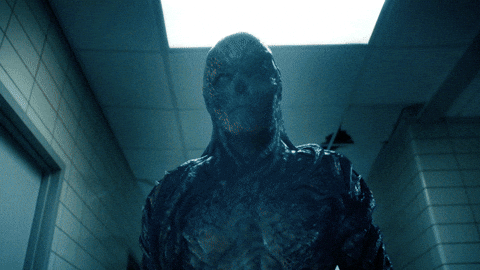 But more than one character, from different stories, is calling out to me. So what do I choose? Start a new novel, book three of my fantasy WIP "The Otherside of Home"? Go back to work on the first two books? Or go even further back to my older WIPs currently still in hiatus? 
As I racked my brain to figure out which novel to choose, a thought came to me on why not choose them all. Go back and review the WIPs (past NaNoWriMo novels) clamoring for my attention. Then choose the 2-4 that most piques my interest to work on next month. Giving each 1-2 weeks of undivided attention during NaNoWriMo. Hmmm, which would be the lucky WIPs? Either way, must hurry and choose wisely as Preptober has already begun.
What's going on with you this month? Readying for NaNoWriMo? What genre is your NaNoWriMo novel? Are you starting a new novel or like me rebelling by working on past NaNoWriMo novel?