Happy IWSG Day! It's the third IWSG blog hop of the year. It's another day, month, and year for us to get together, sharing our writing ups and downs. Thanks to creating this wonderful community and bringing us together goes to ninja extraordinaire Alex Cavanaugh.
The co-hosts for the February 2nd posting of the IWSG are: Janet Alcorn, Pat Garcia, Natalie Aguirre, and Shannon Lawrence!
Interested in joining us? Click on the badge above. Our Twister hashtag and handle are #IWSG and @TheIWSG.
So what's going on with me this month?
Last month I entered the abyss, reading through my draft fantasy WIP of The Otherside of Paradise. And boy it was a scary thing. Although I did come up with new ideas to hint in the first book then flesh out more in the sequel. In book one, there's a mysterious inmate my main character Anaya learns of but never officially meets. Who'll turn up in book two. Will be hitting Anaya with a whopper of a reunion and betrayal. That's all I'm saying for now. So I guess it's true what they say, that sometimes doing something scary can result in a good thing.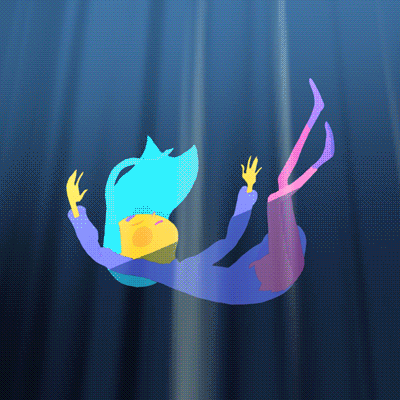 In the meantime, I'm still in a C-drama binging high. Although it's starting to wane a teeny bit. I find myself drawn to watching more and more costume/period/historical dramas. And the fantasy dramas…whew. The fantasy plots are out there but they're also steeped in culture, folklore and myths. One thing I struggle watching though is wuxia. And if the drama is fantasy, more than likely it'll also have wuxia. Either way, they're my ray of light for escapism. Plus, I'm looking forward to several new dramas that'll be airing in the next few months.
Next month is Camp NaNoWriMo and I'm not sure whether I'll join. Everytime I do something goes wrong. It's like I'm camp jinxed…knock on wood. Sigh, at least I have 30 days to come to a decision.
What's going on with you this month? How are your writing plans so far? Sad to say this, but PitMad is over. Are you planning to take part in other future Twitter pitch party events? Besides reading or writing, what other forms of escapism do you delve into? Will you be joining Camp NaNoWriMo next month?