Happy New Year! We're together again for our first IWSG blog hop of the year. Thanks to bringing us together for another year of ups and downs. Joys and success, doubts and blocks goes to ninja extraordinaire Alex Cavanaugh.
The awesome co-hosts for the January 6 posting of the IWSG are Ronel Janse van Vuuren , J Lenni Dorner, Gwen Gardner, Sandra Cox, and Louise – Fundy Blue!
Interested in joining us? Click on the badge above. Our Twitter hashtag and handle are #IWSG and @TheIWSG.
So what's going on with me this month?
Well, I'm excited because my husband declared I'm getting my own office. I'm finally getting a mom cave/office of my very own. After working from home for months he tired of seeing my office work spread around the living room.
The closest thing I have to an office is my lap desk. Giving me a portable office in any room of my home. But also working from home were my sons. I'd separated them so they could better concentrate on their classes. The older one did his online schooling at his desk in his room. The youngest had all the kitchen table to himself. My husband had the second room/den for R&R purposes after work. Which left me the living room to set up my work space. Which meant I took up his favorite spot on the couch.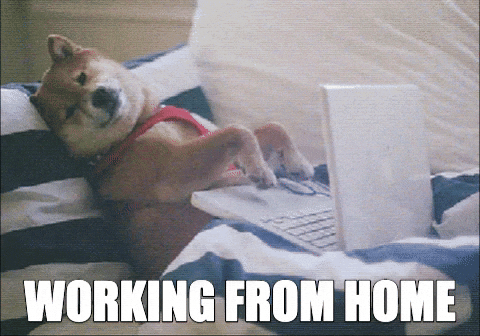 So enough was enough. The fourth room that we've been using as a guest room will be my new office. Already measured it (9ft 1in x 10ft 7in) and thinking up decor ideas. Don't know whether to go for an L-shaped desk or a roll top desk. Know for sure I want a blue accent wall where I'll place the desk and an upholstered office chair on wheels. A daybed or couch. And 25-32in wall mounted TV. Have to figure out whether I want to mount it in the corner by the desk. Or on the wall before the daybed/couch.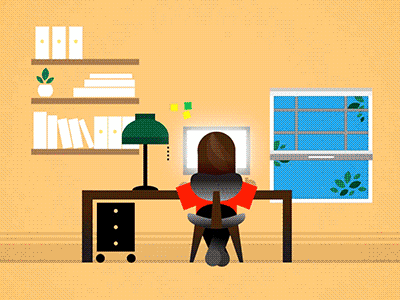 Also excited about how I completed my personal NaNoWriMo goals six days ago. Although the last two weeks were a struggle. My word count was still roller coasting. But when I'd finally started making some headway into the falling action part of my urban fantasy WIP I got stuck.
I knew what happened next. What should happen next. I knew what I wanted to write. But the words just wouldn't flow out my mind, to my fingers and to the keyboard. So I typed a list of the sequence of events that was unfolding in my mind. But refused to type until I reached the point where the words started flowing again.
And before I knew it I finished, yes I finished, my WIP. With a word count of 1,743 words. So ending my personal NaNoWriMo goals with a 21,122 word count. Just short of 8,878 of my word count goals. With only six minutes left until 2020 ended when I wrote "The End."
Of course I yelled and did a victory dance. So come countdown I had three things to celebrate. Finishing my story, saying bye to 2020 and greeting 2021 by yelling Jumanji!
Now here's what my third tri-annual writing progress report of 2020 looks like.
Submissions:
Wattpad:
No new stories added on Wattpad
Writing:
Added new scenes to romantic short "What Happens in Caribana"
Added new scenes and chapters to urban fantasy WIP "Hellsgate"
Created new title and expanded urban fantasy WIP into a trilogy

The Otherside of Paradise
The Otherside of Safe Haven/Sanctuary
The Otherside of Home

Wrote 21,122 words
2021 Writing plan:
Rewrite, revise, edit and polish urban fantasy FKA "Hellsgate"
Find critique writers/beta readers and send "The Otherside of Paradise"
Draft book two of WIP "The Otherside of Safe Haven/Sanctuary"
Continue to rewrite, revise and edit romance short "What Happens in Caribana"
As you see I'm making my 2021 writing plan lean this year. And as I've mentioned in my Top Ten of 2020 post, instead of hitting the ground running, I'll be taking a mini break this month. Giving my WIP to marinate before I return to it in February. Also giving me a chance to read the Enola Holmes series my husband got me for Christmas. I started reading the series Sunday. And I'm already on book 4 "The Case of the Peculiar Pink Fan," chapter six.
Until then, Happy New Year! Happy Reading! Happy Writing! And Jumanji!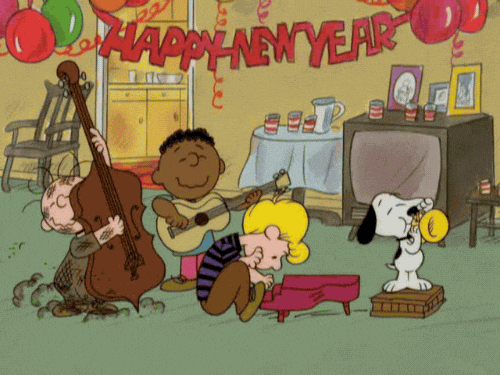 January 6 question – Being a writer, when you're reading someone else's work, what stops you from finishing a book/throws you out of the story/frustrates you the most about other people's books?
What throws me out of the story? When a name changes. It makes me stop reading and go through the chapters or the books so I can confirm the name changed. And making it harder for me to get back into it because now that is on my mind, not the story itself.
I admit, I've done that before. But when I feel there's something wrong about the name of someone or thing, I go back to my notes. Look through what I've already written. Things like that should have been caught before it went to print. Especially if the incorrect name remains until it's reverted back to the correct name. Much later.
Another thing, a character or plot I find too annoying and or dunderheaded. Coupled that with too many and obvious grammatical errors. If there's nothing more to stay my interest, all this combined guarantees I DNF.
When you're reading someone else's work, what stops you from finishing a book/throws you out of the story/frustrates you the most about other people's books? How was 2020 as a writing year? How's 2021 treating you so far? What are your 2021 plans? What else should be considered when designing a mom cave and office?