Happy IWSG Day! Another first Wednesday of the month is here. By now I don't have to say what that means. It's a day, our day, where us writers gather together online to give support. And share our triumphs, our woes, ask advice of our writing journeys. As always, thanks for bringing the IWSG community together is ninja extraordinaire Alex Cavanaugh.
The awesome co-hosts for the September 2nd posting of the IWSG are: PJ Colando, J Lenni Dorner, Deniz Bevan, Kim Lajevardi, Natalie Aguirre, and Louise – Fundy Blue!
Interested in joining us? Click on the badge above. Our Twitter hashtag and handle are #IWSG and @TheIWSG.
So what's going on with me this month?
Well, it's September, which means I'm returning from my blogging break. I'm getting back to posting twice a month again. Another thing going on with me this month is it's: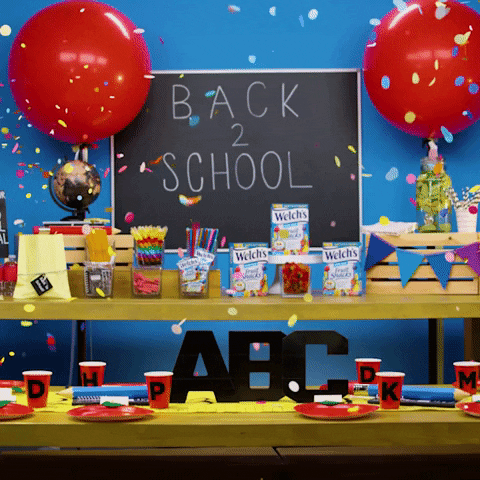 Usually, it's been an unconscious tradition that I'd take the day off for the first day of school. In case I have to run around and provide any last minute information needed by the school. Then when school's over, I'm already waiting to welcome my sons home from their first day. Plus, I won't have to deal with the swarms of children and teens and school buses, going to and from work.
This time however getting back to school will be a virtual affair. Which means, the few hours of rest and peace I find for myself with the kids gone to school, is no more. Yesterday, I did a drive-thru to my youngest's school so he could meet his new teacher. And I still can't get over how popular he is. Everyone, all the teachers there waiting in front of the school to give out school supplies, knew his name. It was like Cheers. I'm still checking the parent/student portal and my email for my eldest class schedule and his new teachers.
Finally, though my writing goals for my blogging break was a near bust, I at least did manage to get back to writing. Been making some revisions and edits to an erotic short which I'll submit soon to a press. At least with this, I'd have done something off my spring/summer writing goals. Only thing left is getting back to my urban fantasy because before I'll know it NaNoWriMo will be here. Then I'll have a decision to make. Become a rebel and continue writing my urban fantasy for NaNo or write its sequel.
Here's to hoping I can shake the dust of this quarantine lethargy from my feet in the final four months of 2020!
Where are you in your writing goals? What are you writing now? Have any news to share? How are you handling going back to school?